Natchez Trace – Bike for the Cure – Day 5 – Clinton to Natchez MS
We started in Clinton, Mississippi just south of Jackson. Sherri started riding at mile marker 86. Since we were alternating 10 to 15 mile shifts, we had the end of the parkway in our sights.
The first point of interest was the site of the Battle of Raymond between General Grant and General Gregg in 1863. Dean's Stand five miles further South, a farm that offered lodging for Natchez Trace travelers, was where General Grant made his headquarters after The Battle of Raymond. At mile marker 61 is the lower boundary of the Choctaw nation. On this boundary, twelve miles from Dean's Stand is Red Bluff Stand, the site of the last place a northern traveler could get provisions. Magnum Mound is at mile marker 45.5. Evidence of an elaborate religiously oriented society sustained through agriculture has been uncovered here. The sunken old Trace was at mile marker 41.5. This portion of the Trace has sunken up to twenty feet due to foot and horse travel and erosion.
At Port Gibson, the town that General Grant said was "too beautiful to burn," we exited the Trace to view antebellum (pre Civil War) houses and for some good old Southern cooking. To get into Mississippi's Finest (Restaurant), we had to clean our hands with hand sanitizer and have our temperature taken. We both had fried chicken with two sides and corn bread. We took the key lime pie and pecan pie for the road. Back on the Trace we only had thirty miles to ride downhill all the way.
At mile marker 12.4 there was an interesting geological phenomenon. The Loess Bluff was created during the last Ice Age. Westerly winds blew dust from the plains, which formed a loose layer of soil that was easily compacted when repeatedly trodden upon. Thus it created the sunken areas of the Trace. Springfield House was a large plantation house where Andrew and Rachel Jackson were married. It was off of the Trace about a mile, but was all locked up behind a gate. All one could see was the sign and the date plate of 1784. Lastly, the Windsor Ruins, all that remains of the grandest plantation house in Mississippi, is a national historic monument. It is eleven miles off of the Trace so we drove there on our way to Vicksburg after we finished riding. All that is left are the 23 Corinthian columns. Built in 1859, it was destroyed by fire in 1890. Reminded me of some Greek ruins at the Acropolis.
It all came to an end by 4 pm on September 15, 2020.
Sherri and Mary Ann
Congratulations to Sherri and Mary Ann on the completion of "Bike for the Cure 2020." Their dedication, endurance, and resolve made it possible to continue the annual tradition of "Bike for the Cure." COVID 19 influenced their plans, but did not keep them from their goal of riding the Parkway.
Thank you to all who supported the ride via earlier donations. You should be receiving a thank you letter and a certificate of appreciation at the beginning of October.
Should you want to make a donation to HDSA, in honor of Sherri and Mary Ann's accomplishment, make a check payable to "HDSA" and send it to:
Marie Nemec,
3087 A ½ Road,
Grand Junction CO 81503
It's been vicarious fun for me (Marie) being able to "ride along" with Sherri and Mary Ann. Glad you were following along too.
From the home front, Marie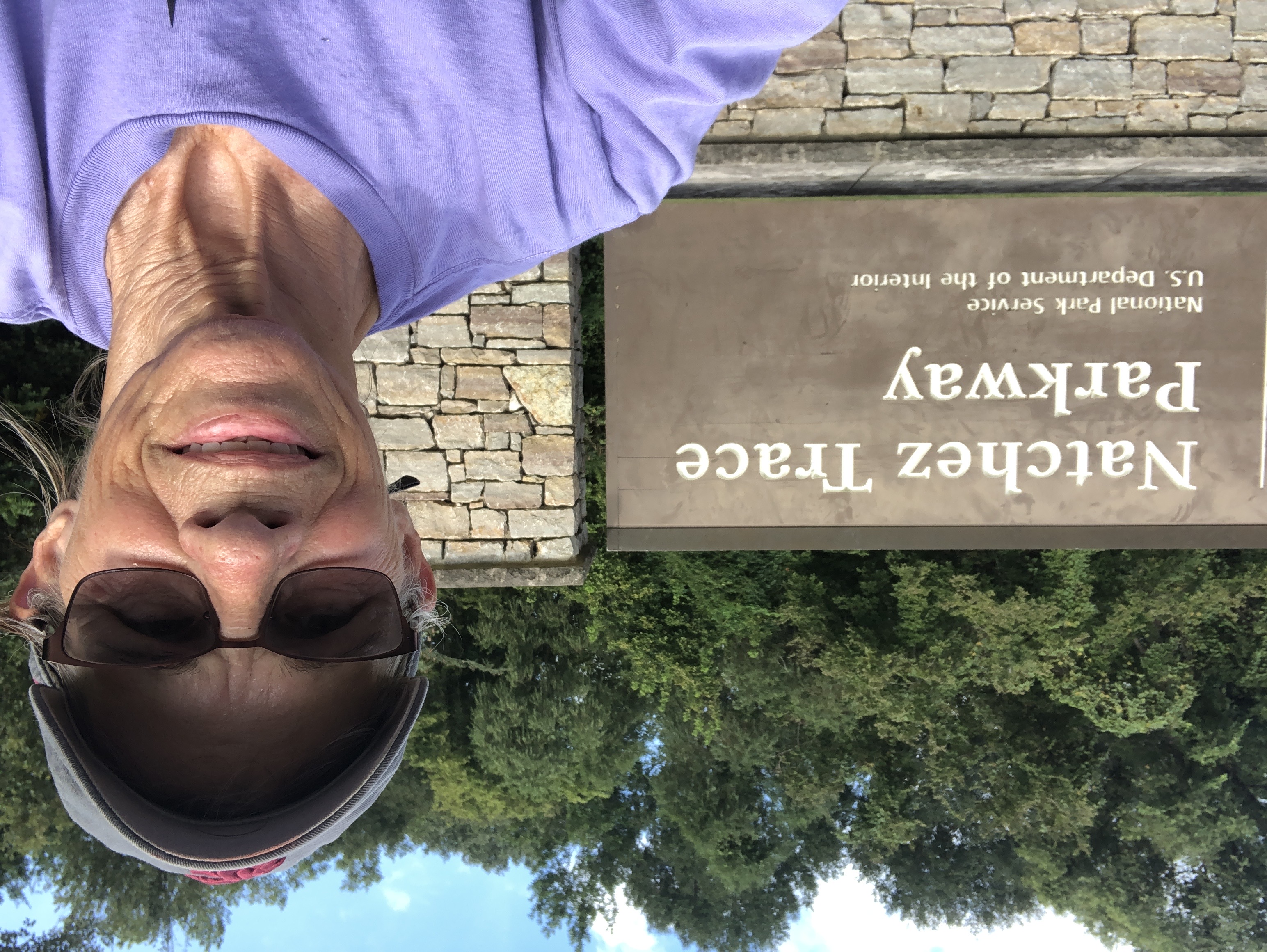 And some more memories………